I don't think the Chronicle is dying so much as I think that San Francisco is dying. When a metropolitan newspaper of that magnitude  stops publication it indicates that there has been a death of the metropolitan ideal.
via Richard Rodriguez: The Death of the SF Chronicle – NAM.
In 1995, Witold Rybczynski published his classic assessment of the devolopment of the American city, City Life. One reason I remember it so clearly is his long lool at Chicago, where "in many ways twentieth-century urbanism got its start."  More famously, of course, he argued that it was perfectly OK that American cities were not at all like Paris. He refers only glancing to the role of newspapers, though many writers have documented the ways in which the fates and fortunes of cities and their newspapers have always been intertwined.
I was reminded of all this today when I encountered an interview with Richard Rodriguez, the American writer whose prominence stems partly from  his memoir Hunger of Memory and partly from his ideas about ethnicity and identity, at the website of New America Media.
The edited transcript (and the whole interview, provided as an MP3 on the site) constitute a powerful alternative take on 2009's inescapable "death of journalism" discussions, articles, posts, and memorial services.  Not because the idea is entirely sui generis, obviously; if newspapers and cities grew together, it might well follow that they might die together. But because of Rodriguez's argument that "Americans are going to news outlets, not for what news used to provide — the sense of the local, the sense of the parochial, the sense of this place–but rather almost as an escape from place."  In fact, he says that even the metaphors we use about the Internet – "the ether," "cyberspace," "the superhighway" – are "almost against the spatial."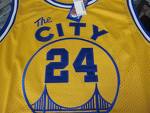 The jumping-off point is a question about the San Francisco Chronicle, as are several of the examples and explanations Rodriguez cites.  But Rodriguez's thesis is as much about the idea of a city as it is about the fate of The City, and it summoned up for me a definition of a city that I think I learned in philosophy class: a community founded on common acceptance of social norms.
When I Googled this last idea today, I was reminded that this is close to the Stoic idea of a city, as a community of virtuous people, "something morally good" (Clement of Alexandria).  Does it follow that if a city dies, the moral good that newspapers can do must die with it?  I'm not ready to go there yet.  But let me give the last words to Rodriguez, and then you can go read or listen yourself at one of the links above:
"The civic fabric has been ruptured. It may be 30 years in the making, but it's happened now, and we blame the Internet or we blame computers; we blame children because they have an addiction to buttons instead of to paper. But these are really afterthoughts.  These are not the reasons the newspapers are dying…By the 1980's, there already is the sense that San Francisco is losing interest in itself….People tend not to know what they need until they lose it."