So I could fill up perfectly good space with all the reasons why I allowed the dog to eat my homework, leading to my not posting anything of value over the last week or so.  (I did waste some perfectly good blogging time writing one of those insidious, invidious Facebook quizzes, but decided it wasn't such a waste after all when 341 people had taken it within 48 hours…and I had only directly promoted it to 4. Add end to monograph on viral marketing.  And then there was the WordPress upgrade that didn't go well.)
Anyway, all of the following items wanted me to write about them – but I didn't.  I'm thinking that if I 'fess up, I can start fresh tomorrow.
10. I still think I want to turn this into a different sort of online quiz because there are lots of perfectly good words in here, as well as some that are, well, fecklessly louche.  N.Y. Times mines its data to identify words that readers find abstruse » Nieman Journalism Lab.
9. L. Gordon Crovitz, on the Op-Ed page, quotes Jeffrey Matsuura: "Intellectual property rights were not goals in and of themselves, but were instead a mechanism through which society attempted to facilitate creative collaboration." Why Technologists Want Fewer Patents – WSJ.com.
8. "A modified version of the Internet's communications protocol, devised for interplanetary use, is being tested by spacecraft." via Monitor: Dot Mars | The Economist.
7.  "[S]ome postal officials are pushing for a fundamental change: five-day delivery." via Post Office Looks to Scale Back – WSJ.com.
6.  Some dandy back-and-forth between two of my favorite Steves, Outing and Yelvington.  And then more great stuff from Brother Y after a trip to Minneapolis.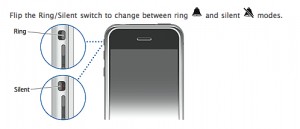 5. Too many stories on iPhone 3.0 were written for anyone in the universe (whether the currently known universe, and or any portion thereof that is not yet discovered or explored) to write anything new or interesting or of the remotest value.  So I wanted to write about how silly I found it when the "ring/silent switch" fell off my iPhone 3G, what has to be a $0.01 piece of material, and the friendly folks at the Genius Bar handed me a new phone instead of reattaching the switch.  But I didn't.  And I now I did.  (As I did manage to tweet, I am still ROTFL.)