For the second time since 2013, I'm having the opportunity for a series of conversations with random strangers around a piece of consumer technology.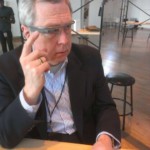 Back then, it was Google Glass, and the conversations usually went like this:
"Are those the Google glasses? . . . No way. Are you recording me? . . . Oh, okay. How do you like them?"
These days, it's the Apple Watch, and the conversations are going like this: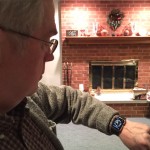 "Is that the iWatch? . . . No way. It's not that big! How do you like it?"
Regardless of the year and the device, the conversations with people I actually know generally are a little different, because they center on a declarative statement and not a question:
"Of course you have that. I'll look for your review."
In that spirit, takeaway number 1 about "wearable computing" from the above anecdotes:
No one feels threatened by a watch.
And takeaway 1A:
I don't feel conspicuous wearing a watch.
But what else might I have to bring to the table among the welter of recent watch reviews? Continue reading →