In looking back at his eventful years of control of Tribune Company, Sam Zell recently told the Fox Business Network that the main thing he wasn't much prepared for . . . in addition to the collapse of the print advertising market, perhaps … was "the degree to which the media loves to cover the media . . . the kernel is, the media loves to cover the media more than anything and anyone else."
This predilection of course has been much in evidence in recent days, starting with David Carr's Page One takedown in the Oct. 6 New York Times of the "bankrupt" corporate culture of the mired-in-Chapter-11 enterprise. In turn, Tribune's chief innovation officer and chief executive officer soon found themselves in the spotlight, then out of their jobs, and media both major and minor had plenty of material to fill their pages and programming. This morning (Nov. 2) came news that a few more executives from the ex-CEO's claque were ankling from the Tower.
A side effect has been a temporarily thriving market in punditry, and that recently has been my principal direct connection to this story.  My dual identities as a Northwestern professor and as a 37-year Chicago Tribune veteran meant that, for a few days, I showed up so often on air that I was getting as many emails about having been spotted as I generally do about frozen Nigerian bank accounts.
The tasks I was undertaking felt a mite more complicated than you might think, if only because I felt a need to try to parse the organizational and cultural distinctions between Tribune Co. and its individual businesses (newspapers, TV stations, and so on), differences that weren't being much mentioned (perhaps partly because they might clutter the story line?).  Reader/viewer/user confusion about this is nothing new, of course … a quarter-century of Cubs ownership by Tribune Co. demonstrates that point … and in general the responsibility for its existence lies not with the audience, but with their information sources. (Not that four TV gigs and a radio segment are gonna fix that.)
Mercifully, not all of these media appearances have been preserved for posterity.  But here are a couple: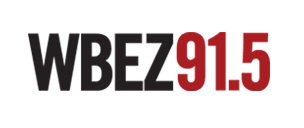 On Oct. 21, I was on WBEZ's morning program "Eight Forty Eight" with David Greising of the Chicago News Cooperative and host Alison Cuddy.  The primary topics were organizational culture, business results and prospects, and of course the recent departure of the Tribune CEO. The audio is 13 minutes long.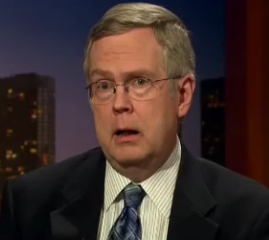 Two weeks earlier, on Oct. 7, I spent some time on WTTW's "Chicago Tonight" with Thom Clark of the Community Media Workshop and ex-WGN Radio host Steve Cochran, being interviewed by Eddie Arruzza in the early days of what we all knew was a developing story. Cochran is particularly good here, I think. The video is about 16 minutes long.
With any luck, my next stint in the sideshow spotlight will be about some other topic. No need to stay tuned; let your RSS feed do the work.